We, Omnia and Hamzeh, were two souls from different backgrounds with different ambitions and heading towards different goals. Our paths crossed on the stage of a Public Speaking club (Toastmasters International) and our souls have been united since then. Having had Public Speaking as a passion, we both have learned, practiced and developed our Oratory skills and enriched them through speaking on various stages before diverse audiences around the world, it became our mission to spread this passion among the Young Aspiring Leaders helping them not merely learn but master the art of Public Speaking and effectively develop their personalities and interpersonal skills.
A mom, an entrepreneur, a consultant and a social activist. Architect Omnia has been through a long and fruitful journey with her career working with one of the world's leading companies in Railway Business "The German Railways" from the mid 2000s until founding her own Tech Company "Mazadah" in 2012 which expanded very quickly to be a regional and international consultancy specialized in Linux and open source technology.
Following her passion for sharing and sense of duty towards her global society and with the wealth of knowledge she gained from co-creating the first Libyan Online Business Academy libus.ly, and a number of NGOs, being a consultant with the International Trade Center, an alumni of both Global Shapers (WEF) and TechWomen (U.S. DOS) communities, a Responsible Leader with the BMW Foundation Network, a holder of an Executive Education Certification from Harvard University as well as Libya Ambassador in the "Next Einstein Forum"; Omnia has built Oratorria to be a healthy environment and a supportive community where Young Aspiring Leaders from around the globe can learn and practice the art of Public Speaking and improve their Communication Skills to be and attain what they aspire to.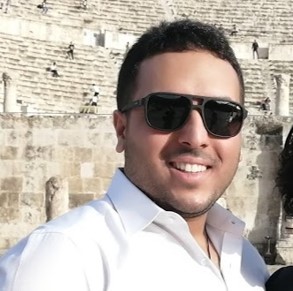 From leading a couple of local businesses by the age of 15 to training youth and senior people on entrepreneurship and coaching them through their own startups to turn them into strong businesses by the age of 25, Hamzeh – with his studies in Psychology and his love for people – has embarked on a personal journey of civic activism and community building where he's established a couple of businesses and been member and leader of various organizations and communities. Organizing local activities for locals and expats in diverse communities, and hosting regional conversations within Toastmasters International where he became a Competent Communicator thereof. Hamzeh took it on himself to build a Global Community where Young Aspiring Leaders from every sphere and from every background come together in a healthy and fruitful environment building themselves and shaping the world into a greater place.