For every senior female leader who wants to find peace and lead a fearless life..
CONFIDENT WOMAN, IMPACTFUL LEADER
Join this 8-week journey to unleash your speaking potential, overcome your fear, doubt and anxiety and start impacting the world by being a confident, engaging, and inspiring speaker.
Public Speaking is one of the most important skills for any leader. It allows you to get your message across and to impact people around you. Whether you want to educate, persuade, or inspire people in a meeting, panel discussion, or deliver a speech on stage and in front of an audience, Public Speaking skills remain essential for success.
However, in the 21st century, with all the stress and expectations societies put on women, we find that many senior female leaders face challenges every time they need to speak…
Are you one of those?
The challenges are mostly summed up in one word "FEAR".
Do you hear fear whispering these thoughts in your head:
Who am I to speak? Why would people listen to me?

What if I make mistakes, forget what I want to say, become so stressed to the point that I cannot articulate my ideas clearly, or even freeze!

What if I give a bad speech, be uninteresting, unclear, unengaging, and come across as dull or boring!

What would they think of me? I might be judged negatively, show myself as an inadequate person, and harm my "image"!

I am a perfectionist; I should only do it if I'm perfect at it!
And because of these thoughts, you find yourself stuck in your comfort zone, missing out on opportunities, being prevented from promoting yourself as a leader, having a limited impact on your team and the world, and being deterred from reaching your goals.
Does this fear affect your self-image, self-trust, and self-value?
Does it make you feel insecure, inferior, overwhelmed, angry, depressed, and unsatisfied?
If you feel any of that,
Don't worry…
You don't need to be stuck in that zone…
There is a way out to the light…
'CONFIDENT WOMAN, IMPACTFUL LEADER' is your journey to becoming an inspiring leader who delivers successful speeches that connect and engage with the audience and have the desired impact on them.
This journey is tailored for:
Female leaders in senior positions who are leading large teams and organizations and need to speak, educate, and inspire them or the public, on a regular basis. 
They are:
Ambitious, with big dreams, aspirations, and energy to help the world become a better place.
Challenged with public speaking through their own limiting beliefs, fear, and doubt, together with lack of practice, tools, and strategies to lean on.
Passionate about growth and want to pursue their dreams, reach their goals, impact the world, and become confident, engaging, and impactful leaders.
If you identify yourself with the above description, join this journey to manifest your dreams.
By the end of the 8 weeks you will be able to:
You might be asking yourself; can I really achieve all of this?
The simple answer is:
YES, YOU CAN!
The challenges you are experiencing are quite common. Studies show that over 65% of people face similar challenges with public speaking,
but the good news is that overcoming these challenges is truly possible. In fact, the process can even be fun and exciting.
But that might not work for everyone.
In order for this program to work effectively with you, you need to be:
Open to self-discovery: excited about discovering who you are from the inside and exploring new abilities.

Ready for change: change of mindset and understanding of yourself and your potentials.

Dedicated to learn: willing to give the time to perform the needed learning, assignments, and practices every week.

Impact seeker: passionate about working to make the world around you a better place.

Accepting of others: willing to put your ego and judgmental mind aside and start dealing with people from a place of love!
If you possess these 5 qualities, then there is no doubt that this journey will be life changing for you.
Yes, I am confident of that because I have seen it happen over and over again.
Here are some examples of what senior female leaders who walked the journey said:
I was less clear on the ideas I wanted to express. Omnia takes you on a journey to explore your inner fears. She is a fantastic speaking coach and motivator and I would highly recommend her for helping you overcome all the internal fears holding you back from following your true passions. I loved the self-paced aspect of it, the structure of the weekly sessions, and the group environment which creates accountability as well as motivation.
"As someone who is building a coaching business I had dabbled with putting myself out there, but always retreated for fear of not presenting myself well. Ultimately I know that if I didn't I wasn't going to get very far. I needed help. And then Omnia came into my life. She is one of the warmest, most beautiful people you could ever meet. One of the most encouraging and supportive. And she knows her stuff, she is really such an outstanding public speaker. So working with her I felt safe, but also in really great hands. I loved the group she had brought together for the coaching. The group brought accountability, but also encouragement, support and fun. From working with Omnia I now feel more confident to tell my story to inspire others, and attract clients. And I have just posted my first YouTube video in 6 months on my channel which feels amazing. If you are thinking about working with her I would say go for it. Not only will your speaking skills grow but so will you as a person."
Starting with this journey I believed I had some points I needed to work on but little did I know that delivering a speech is not only how you say it but how you structure it too. I learned so much about how I can make my topic more interesting and grab the attention of anyone that may come across it whether they were just going to read it or hear me present it. You cannot take just one part and work on it, it is a full package and every part of it will help you build up to reach that dream of becoming a confident and eloquent leader. I am very honored to have been one of they very first few who started this journey and I truly believe it should be a part of anyone's path in reaching to the successful leader they aspire to become.
Hi, I'm Omnia
When I was a teenager, I faced a situation at school that crushed my self-confidence and stopped me from talking. For many years after that, I needed "support" wherever I go;
if my best friend is absent from school, I would skip that day as well,
if I'm among a group of colleagues, I sit around and be the listener, thinking "why would they want to listen to me?"
and even when I need something urgently, entering a shop on my own would be impossible,
Throughout this time, I was living in my head, distanced from life in dreams I created, where I could be anything I want and do anything I desire.
Until one day, I decided to take matters in my own hands and make my life more exciting than my dreams.
That is when my journey started, traveling the world, living on my own, joining global communities, starting initiatives and businesses, leading teams, and speaking to hundreds of people on stages worldwide. I was able to taste the joy of impacting others, adding value to their lives, and creating change in the world.
All of that tasted better than any dream I could imagine!
Watching the borders that I put around me fall one after the other, year after year, made me find peace within, realize my inner powers, discover my talents, and become unstoppable!
And that's why I'm taking it on myself to help you do the same; find peace within yourself, connect with your inner power, discover your hidden talents and become unstoppable!
So, take my hand and let me guide you through this journey..
 Omnia Eteyari
Toastmaster Competent Communicator | Serial Entrepreneur | Business Advisor | Communication & Public Speaking Coach
Here is what other female leaders say about Omnia:
There are no words that can describe to you Omnia, how much grateful I am to you, for giving me the chance to be part of this precious and wonderful community of Orators. I genuinly have enjoyed every single session with you. Your cheerful smile, instructive feedback, and moral support, among other things I would take hours to talk about, everything made me aspire to be a great leader like you. I have never dared to speak in public about intimate things in my life, but you have given us the space to express our feelings and emotions. I am also proud of myself, because I took the time to apply for the program, and it really exceeded my expectations! It has been a transformative and healing journey for me, so I am very grateful.
"Omnia is a wonderful and knowledgeable coach. Under her supportive guidance I went from terrible fear of public speaking and forgetting words to delivering a short but powerful speech on Zoom in just 4 weeks! She helped me overcome my limiting beliefs and fears, and managed to change public speaking from terrifying to fun. I would recommend anyone to work with Omnia!"
8 weeks of learning, practicing, discovering, and unleashing the confident speaker within you:
Stories on becoming eloquent leaders
I started off with my speaking skills with rush and no calm, I knew to reach a new level of growth for myself and my clients that this program would help me. I did not know how the program itself would help me, session after session I learned the how and each time I gained something valuable, a strategy, broke levels of comfort, new unshared emotions. Starting off with the intro video I had assumed that was my speech lol then we go deeper and deeper and yet again deeper and then found myself delivering a speech of words that I wasn't sure when or how they'd come out of my mouth. Through writing my story alone I gained power and vulnerability to present it and share it with others which, believe me, was not something I was excited to do. That vulnerability and calmness I gained became even stronger. I have a new power, the power of story. I appreciated that Omnia is a growth master. You will grow no matter what. All you have to do is show up. Omnia is a beautiful soul who has so much gentle power that guides and takes you to places you need to reach. She will make you spill the beans in the most majestic gentle way. If you are willing to show up through the discomfort, you are guaranteed success and growth. If you know you need to learn how to tell your story and show up verbally for yourself to impact yourself and other people, think no more.
My journey learning from Omnia was fantastic and exceeded my expectations. I learned how to address limiting beliefs that hindered me from sharing my knowledge and story with the public. She helped me have more self confidence and strength. Omnia is an amazing coach and friend, her delivery and guiding style is unique and successful. I had moderate skills in public speaking, I did not have the courage to speak up nor use my facial expressions to express emotions Limiting beliefs and hesitation were my main challenges. I was not able to believe in myself and my knowledge. I also had issues talking about my feelings and emotions. I feel more confident and strong. Now that I learned about the limiting beliefs, how they affected me and pulled me down. I also learned about the fear and its effect on me and how I can overcome it. With this new knowledge, I am more confident and open to share as many speeches as I can. I, recently, delivered a speech for high school students and I followed every step I learned. I had confidence in myself, I expressed my thoughts freely and tried to be as open as possible. I also did not feel stressed and allowed myself to be authentic and comfortable talking with the participants. I liked the authentic way Omnia talks with, she is clear, nice, easy going and most importantly she delivers her instructions in a clear way. You will never regret this journey. Its worth investing every penny on as it will not only teach you how to speak in front of a public but it goes beyond that to teach you more about yourself, your worth, and how we have a huge power within us that we need to show to the world.
Click the 'Join Here' button now and start your journey with
CONFIDENT WOMAN, IMPACTFUL LEADER
Why join Confident Women, Impactful Leaders:
Female focused: this journey is explicitly designed for Senior Female Leaders by someone who has firsthand experience of their challenges.

Step by step approach: you will be taken care of. The journey is designed to not overwhelm you with knowledge, but take you step by step towards mastery.

A journey of self-discovery: through this journey, you will dig deeper in your soul, and start seeing yourself and your own life through a different lens.

Knowledge and techniques: The journey contains some of the most advanced methodologies and techniques that are used by world leaders and global influencers.

Guided practice: Learning is one step towards growth, but practice is what creates the change. This journey allows you to practice with fun and engaging exercises in a safe environment during the weekly coaching sessions.

Expert feedback: practice alone can often lead to adopting wrong techniques. In this journey, you will practice with your coach and receive instant feedback for continuous improvement.

Community based: in this journey, you are not alone. You have a community of likeminded ladies walking the journey with you to connect with, learn from, support, and receive support from, inspire and be inspired by.

Leader friendly: senior leaders are mostly very busy. Keeping that in mind, this journey is designed to take not more than 2-4hs/week, (1-2hs of learning, 1-2hs of live coaching per week)

Your space to be you: throughout this journey, you are encouraged, guided, and empowered to fully shine your true self transparently and authentically, using it as your main source of power and inspiration.

Speak to the public: after all the learning, discovery, practice, and creation; the journey doesn't conclude until you are crowned by delivering your most inspiring speech in front of an actual public. Breaking all the boarders your ever had around you and unleashing the new powerful and confident you to your own self and the world.
Select the package that suites your needs and aspirations:
Join a group of 7+ female leaders
Get individual focus by joining a VIP group of 2-3 leaders
Receive exclusive 1:1 coaching attention
Join Today to benefit from this eclusive 40% launching discount!
Not sure? 
Here is what other female leaders who tasted the journey would tell you:
DO IT! Don't you even think twice. Just do it! If you want to speak in front of the public, share your ideas without any fear, leave your comfort zone, empower yourself and empower others, this is your CHANCE to do so. It's now or never to step out and prove to the world that you exist and that your voice matters.
You will learn things that you didn't think were possible in such a short time. You will get out of your comfort zone and into a place where you feel ready to challenge yourself, and you will feel supported doing it.
I definitely recommend this to anyone looking to gain more confidence and improve their ability to deliver a well structured and interesting speech whether it was on a day to day basis or in front of a crowd.
For anyone considering joining Oratoriia's coaching program with Omnia, do not hesitate to apply, so as not to miss this wonderful and life-changing opportunity. Your life will never be the same again, and you will start seeing improvement in your communication and public speaking skills from the very first session!
What you will get when you join 'CONFIDENT WOMAN, IMPACTFUL LEADER'?
1 year access to the 8-week journey designed to unleash your potential and equipped you with the mindset, techniques, practice, and new discoveries to become a confident, inspiring, and eloquent leader.

Weekly missions and exercises that will keep you in the game, support your learning and growth, and get real life results gradually.

Weekly live coaching sessions with your coach 'Omnia' to facilitate your self-discovery, practice in fun activities, and receive feedback for continuous improvement.

Access to all recordings of the coaching sessions for the duration of the journey to be able to monitor and evaluate your own growth and recall the main insights and highlights that you had (after receiving permission from group members).

Direct access to your coach throughout the journey 24/7 through WhatsApp for rapid clarification and support.

Lifetime access to a growing community of female leaders for collective power and support.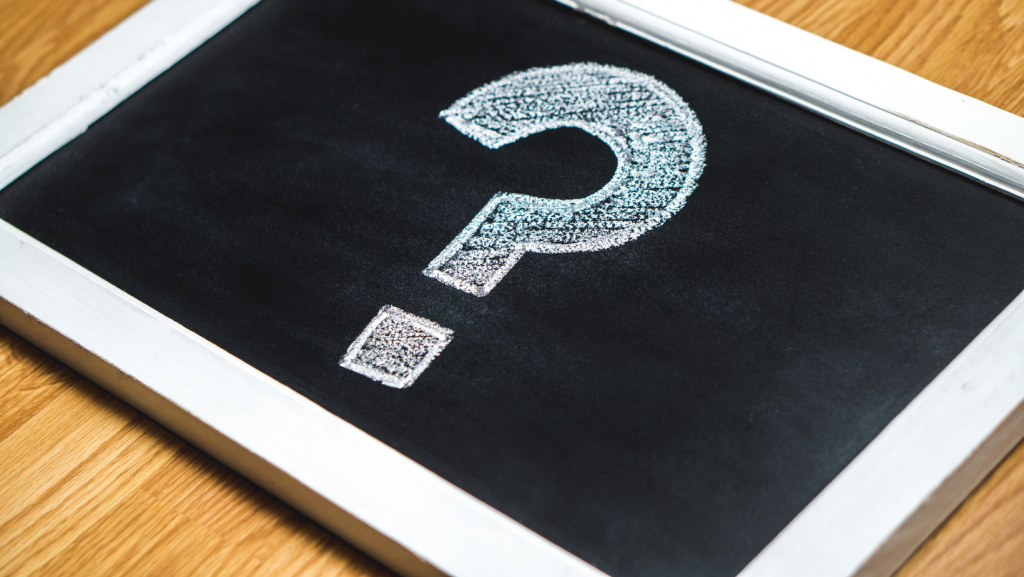 Frequently Asked Questions